Design: Anton Volkov, Daria Veselova
Аrchitect: Leonid Sobolev
Artist: Anna Ageeva
Photographer: Anton Ivanov
Style: shum.agency
Area: 38 m2
Location: Russia, Saint Petersburg,
Bol'shoj Kazachij pereulok, 4
Year: 2019
Limitless cafe is located in the heart of St. Petersburg, in an old beautiful building, with large windows overlooking a quiet lane. We've had a little over a month to finish the project. It was a real challenge for us as proffesionals. Despite limited budget and time we managed to find quite a few non-trivial solutions for such a promising space. 
The emphasis in the interior is made on color solution and photogenicity. Our goal was to design the interior of this tiny (only 38 sqm.) cafe as light and airy, not overloaded with clutter, perfectly balanced. The first thing that customers see when they enter the cafe, is a bar counter decorated with titanium nitride sheets. This material does look like brass, but is much more affordable. Lamps that are used as decorative elements were made in a local workshop. Beautiful drawings are made by hand in "one line" technique by Anna Ageeva, illustrator. 

Old stucco was discovered after the dismantling of the dropped ceiling, which was installed by the previous owners. The layers of drywall imitating the coffered ceiling with plastic cornices and "gilding" didn't seem promising. It was hard to predict what we were going to find beneath it and how much work needed be done after the dismantling. However after careful inspection we found that the dropped ceiling was hiding the real old stucco! We opened it, cleaned it from the old whitewash and varnished.

Color work, old ceilings, retro furniture and carefully selected accessories all give the space individuality and charm. Large window sills, lined with soft pink tiles, are used as additional tables and have quickly become the trademark of Limitless cafe and one of the most recognizable backgrounds for coffee in St. Petersburg.​​​​​​​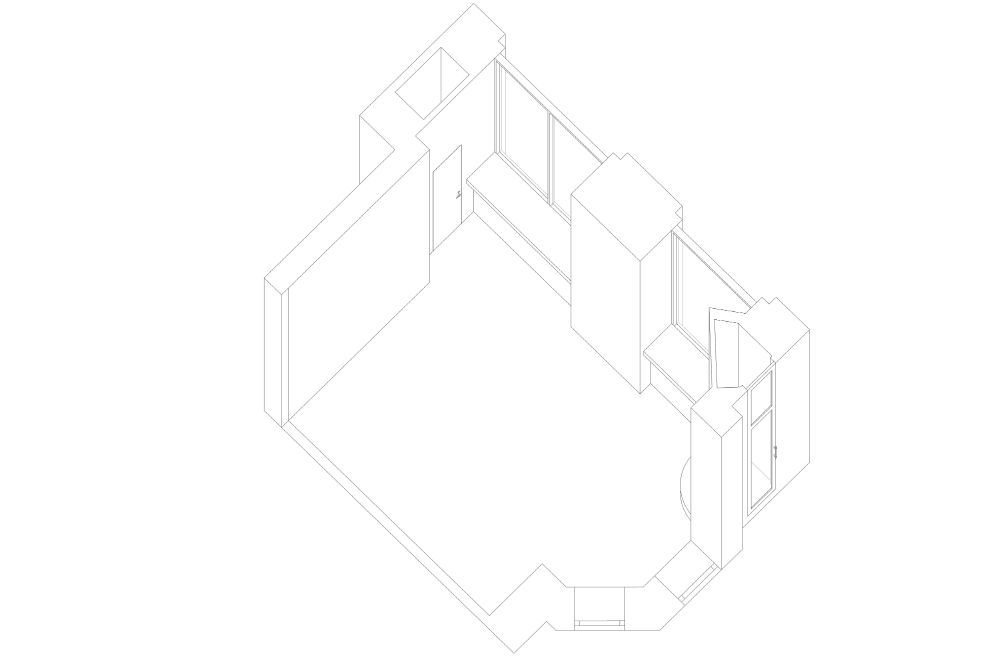 Thanks for watching!


info@volves.ru